At the Pisces Foundation, we believe that new thinking, technologies, and ready to go solutions can provide us with safe water now and into the future. We can have safe water at the tap, farms that grow food without polluting waterways, cities strengthened by cleaner lakes and rivers, and enough water for both people and nature. From satellite remote sensing to citizen science crowdsourcing, emerging data collection technologies hold the potential to transform how a variety of stakeholders confront water pollution challenges and enhance the efficiency and effectiveness of conservation and restoration interventions. On May 5, 2017, Pisces Foundation in collaboration with the Meridian Institute hosted a webinar entitled,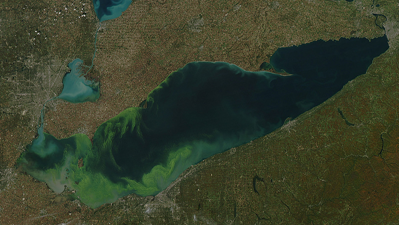 Using Advanced Water Quality Monitoring Technologies to Address Water Pollution. The purpose of the event was to generate greater awareness and understanding about the challenges and opportunities associated with generating actionable water quality information using such technologies. The session was designed for water quality practitioners including nonprofits, government agencies, water utilities, and consulting firms, as well as funders interested in emerging water quality monitoring technologies.
The webinar consisted of a series of talks by leading experts from academia, government and the non-governmental (NGO) sector highlighting the capabilities of an array of advanced water quality monitoring technologies. Speakers included:
Robert Shuchman, Michigan Tech Research Institute: Technologies for Multi-Layered Water Quality Data Gathering
Erin Hestir, N.C. State University and Dr. Erin Urquhart, U.S. EPA: Current Capabilities and Limitations of Remote Sensing for Water Quality and Related Land Use Monitoring
Cassandra Pallai, Chesapeake Conservancy: Chesapeake Bay High Resolution Land Cover Project
Hilary Snook, U.S. EPA Region 1: Cyanobacteria Collaborative Monitoring Network: An Approach to Educating, Monitoring, and Managing Harmful Cyanobacteria
Blake Schaeffer, U.S. EPA: Emerging Tools for Detecting Harmful Algal Blooms – Cyanobacteria Assessment Network (CyAn) Project
We are very pleased to be able to offer a recording of the May 5 webinar for those who were unable to attend. Please click the link provided to listen to and view the slide presentations.
For additional background on related Pisces Foundation activities focused on water quality monitoring technology, please see my December 2016 blog post.