Those of us who work in environmental education and the broader movement to connect children to nature are incredibly fortunate. Our work often takes us to some of the most beautiful places on the planet where we are inspired and nourished by nature. We regularly experience the benefits from time spent outdoors, including joy, health and wellness, lifelong learning, and a strong sense of community.
And yet we know we have a problem. The benefits that we enjoy from meaningful experiences in the outdoors do not accrue to everyone. They are highly dependent on one's zip code, upbringing, race, and financial resources. Because of this, there is an ever-widening gap between those who experience and benefit from the outdoors, and those who do not – this may be one of the top human rights issues of our generation, and it receives virtually no airtime.
The benefits of meaningful time spent outdoors can lead to smarter decisions, stronger communities, and daily actions that improve the health of people and the health of the planet. At Pisces Foundation, we work to help more schools, states, and communities tap into these many benefits that come from environmental education and make it part of every person's experience.
In addition to my role with Pisces, I am also the chair of the Blue Sky Funders Forum. Blue Sky's mission is to expand and deepen the philanthropy that advances this movement and helps shrink that gap.
From the first Blue Sky convening of funders, practitioners, and researchers in 2011, we have continuously pondered over one question: How can we talk about our work to elevate the importance that the outdoors can and should play in people's lives?
And, how can we talk about it in a way that brings more resources, more awareness, more voices, and more action to advancing the movement?
We knew from the beginning that to increase equitable access to the benefits of time spent in nature, we could not do this work alone. We sought to expand our circles and engage new and different partners who may not share our same missions, but share our commitment to stronger, more inclusive communities.
Blue Sky – together with hundreds of stakeholders across the country – has been working for the past two years to do exactly this.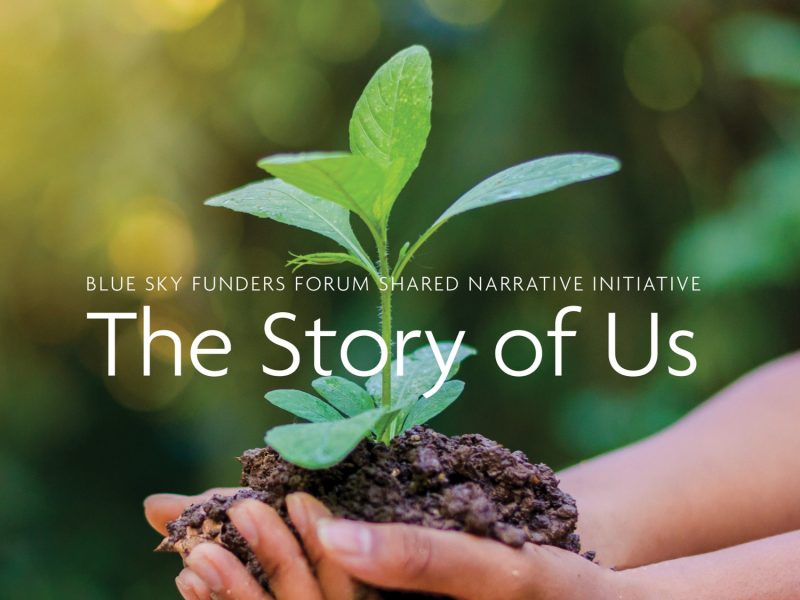 We committed to crafting a shared narrative for the movement – an engaging new story that could shape how people think about and prioritize the outdoors. The narrative would be a tool that all of us could use to lift up the work, and to increase the resources available to do it.
Going into this work, we felt that the current narrative around connecting people to nature was not clearly expressing these values and failing to invite people to join our community – and recognize the power of time spent in nature. Our research confirmed that people outside of our field view time spent in nature as a nice-to-have and because the benefits and equity issues are not fully understood, the current narrative is perceived as elitist.
Our external testing illuminated that time spent in nature will continue to be seen as a privilege or nice-to-have if we continue to use elitist language. Words such as "nature," "resilience," "stewardship," and "conservation" all add to the perception that the outdoors are far away, grand, and for people with time, money, and the inclination to go there. This isn't to say no one should use these words anymore, but we now have clear direction to help us use these words intentionally, being aware of what they mean to and spark in others.
Very quickly our collective goal became to change the narrative from time spent outdoors as a nice-to-have to the benefits of the outdoors as a human right, an absolute necessity, and a national priority – with equity at the forefront.
A major challenge we faced throughout this process was the variety of our messaging and the multitude of ways we communicate about goals. To be honest, I wasn't always sure we were going to come out the other end with a narrative that worked for everyone. Within a community full of strong missions and unique approaches to the work, would it be possible to find alignment among all of us to craft a meaningful and effective narrative?
We persisted, and our consultants helped us take a step back from examining our messaging to focusing on the values that underpin our missions. We looked to see where our values aligned with potential new partners who could deploy more resources to advance this movement.
From major urban centers to small rural towns, from within our own circles to organizations outside of our field, we went far and wide in our scope of study. After conducting extensive interviews with leaders from across the spectrum, we identified two core values leading this movement:
Strengthening communities
Creating an equitable, inclusive, and diverse society
We set out to build the new narrative driven by these deeply held values in order to align our work most closely with the priorities of those we seek to help expand impact.
Our breakthrough was the discovery that when we express the benefits of time spent outdoors as a basic human right – one that everyone deserves the opportunity to experience – it opens the door for new awareness and action. The key is that we must frame the benefits, specifically community benefits, as a basic human right, rather than the time outdoors itself, which is a means to an end.
Through our research, we heard loud and clear that there are simply too many pressing public priorities for time spent in nature to be among those concerns. Living in a healthy community, however, is seen as a human right.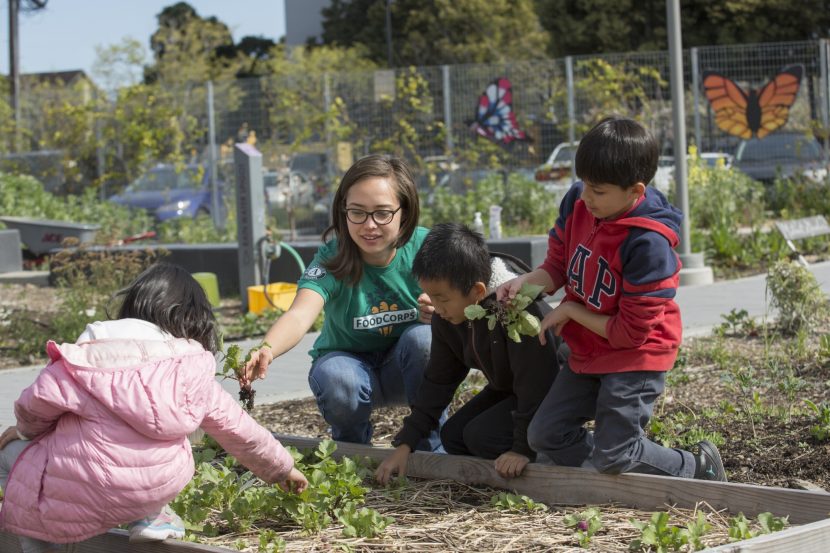 A healthy community as a basic human right is a broad enough narrative for every organization in the movement to fit into the conversation, while also retaining individual missions and personalities. We are better together.
I'm thankful for the collaboration and support of all of our partners in crafting this shared narrative. As we work to ensure that people and nature thrive together, we are committed to listening, learning, and championing new voices.
Blue Sky and major national network partners are planning an exciting rollout of the new narrative this fall, and we look forward to sharing more tools and stories then. Please keep an eye on Blue Sky's website and social media for more information. I am eager to hear your reactions and ideas for how we can move forward together.
To be clear, there is no one owner of this narrative. It is the story of all of us. We hope every advocate sees their place in the story and helps to share it with our new potential partners.
I look forward to sharing more about the narrative and how it is being used in the coming months. The work continues.