Today, as some of you may have seen, Mosaic announced its inaugural governance assembly. This diverse group of NGO and grassroots leaders, working together with funders, will lead a new national initiative focused on strengthening movement infrastructure to better support the environmental field—the advocates, activists, and organizations who are pursuing clean air and water, a safe climate, healthy and just communities for all, and protection of nature.
Personally, and for our Foundation, I am grateful to have had the opportunity to guide the development of Mosaic and, now help launch it as a member of its governance assembly. This group is comprised of an extraordinary set of leaders, who together embody the diversity of our field, as people, and in terms of the mosaic of organizational types, sizes, geographies, issue focus, and approaches they collectively represent.
The willingness of each member of the assembly to serve the field at this moment of unparalleled disruption is a testament to a spirit of commitment and shared purpose. For over two years, I felt and saw firsthand this ethos reflected by over one hundred nonprofit, grassroots, and philanthropic partners who helped co-generate Mosaic through workshops, video conferences, polls, and scores of one-on-one conversations. The fundamental mission that emerged is bold and systemic in nature: strengthening three critical capacities central to the success of any movement—the ability to connect and form productive relationships, sort and select priorities, and take scaled action that generates greater impact.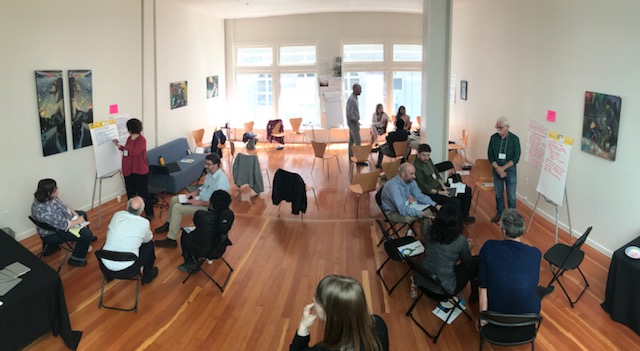 Mosaic will achieve these goals by making grants to fund six critical types of shared field-wide tools and resources like communications, leadership development, data, training, backbone services, advocacy tools, and relationships and trust. Grant decisions in response to open requests for proposals (RFPs) will be made transparently by the field-led governance assembly. These grants will help harness the power of collective impact and accelerate the environmental field's capacity to keep up with the pace and scale of change.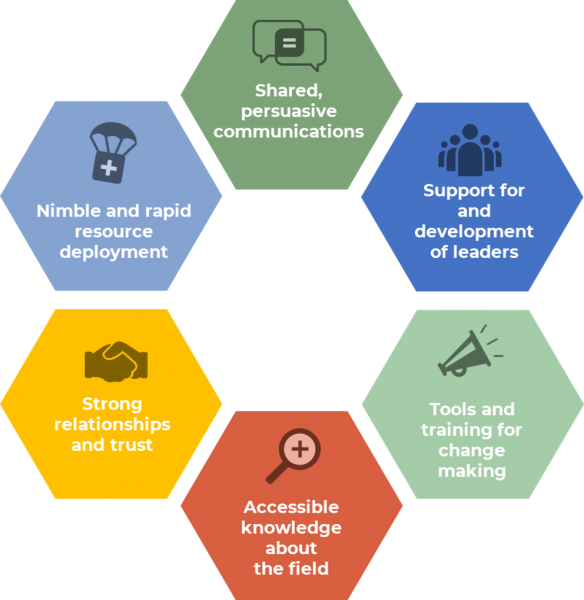 At a moment like this, addressing challenges ranging from the unequal pollution burdens that many communities bear to the impacts of climate change can seem particularly overwhelming. But the pandemic reminds us of the importance of our common bonds, of our fundamental interdependence, and even—in the profound, sudden, and unexpected impacts we're all experiencing—of the possibility and reality of change. Mosaic exists to help achieve the results we can only attain together. The willingness of so many NGOs and grassroots organizations, as well as Mosaic's dozen-plus funders, to help advance its vision is, itself, an expression of energy, possibility—and, at least to me, of hope.
As Rebecca Solnit writes in Hope in the Dark, "hope locates itself in the premises that we don't know what will happen and that in the spaciousness of uncertainty is room to act. When you recognize uncertainty, you recognize that you may be able to influence the outcomes – you alone or you in concert with a few dozen or several million others." Mosaic is, at its root, hopeful, in the sense I think Solnit means. It is about, together, seeing and defining the space to act. And, together, creating more of the connections and tools that can influence big outcomes.
So, join the Mosaic community if you can and are so inclined (click on "tell me more"). Look out for the first RFP soon—a rapid-response effort to help organizations transition to effective decentralized work. And be well.